Improved antenna performance by integrating the housing and antenna
With the widespread use of wireless connections for IoT devices, antennas are mounted inside many electrical appliances.
However, especially for small electronic devices, the mounting space for parts is limited,and it is not easy to secure the antenna mounting space.
Using NISSHA IME technology, the antenna mounting space can be reduced by inserting and mounting the antenna pattern into the product housing.
Furthermore, for devices used near the human body, the antenna performance can be expected to improve because the antenna can be mounted in the housing to keep the distance from the human body.
Design Example

(Sample Photo)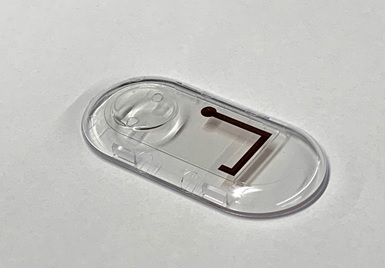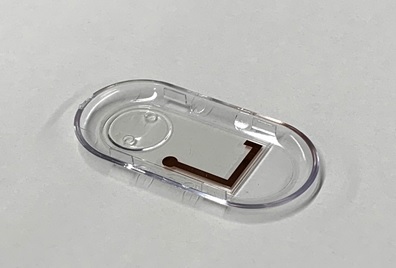 The antenna pattern is insert-molded into the product housing.
Since it is integrated into the housing, no separate parts are required to mount the antenna.
Electrical connection can be achieved by a method of pressing a spring pin on the PCB against the electrode, or by using an FPC formed by extending the substrate film.
Comparison with the conventional antenna mounting method
For mounting antennas on electronic devices, methods such as forming on PCBs, LDS (laser direct structuring), and fixing FPCs with antenna patterns with double-sided tape have been used.
This section describes the differences between these methods and NISSHA IME.
Cross-sectional view of the configuration of each method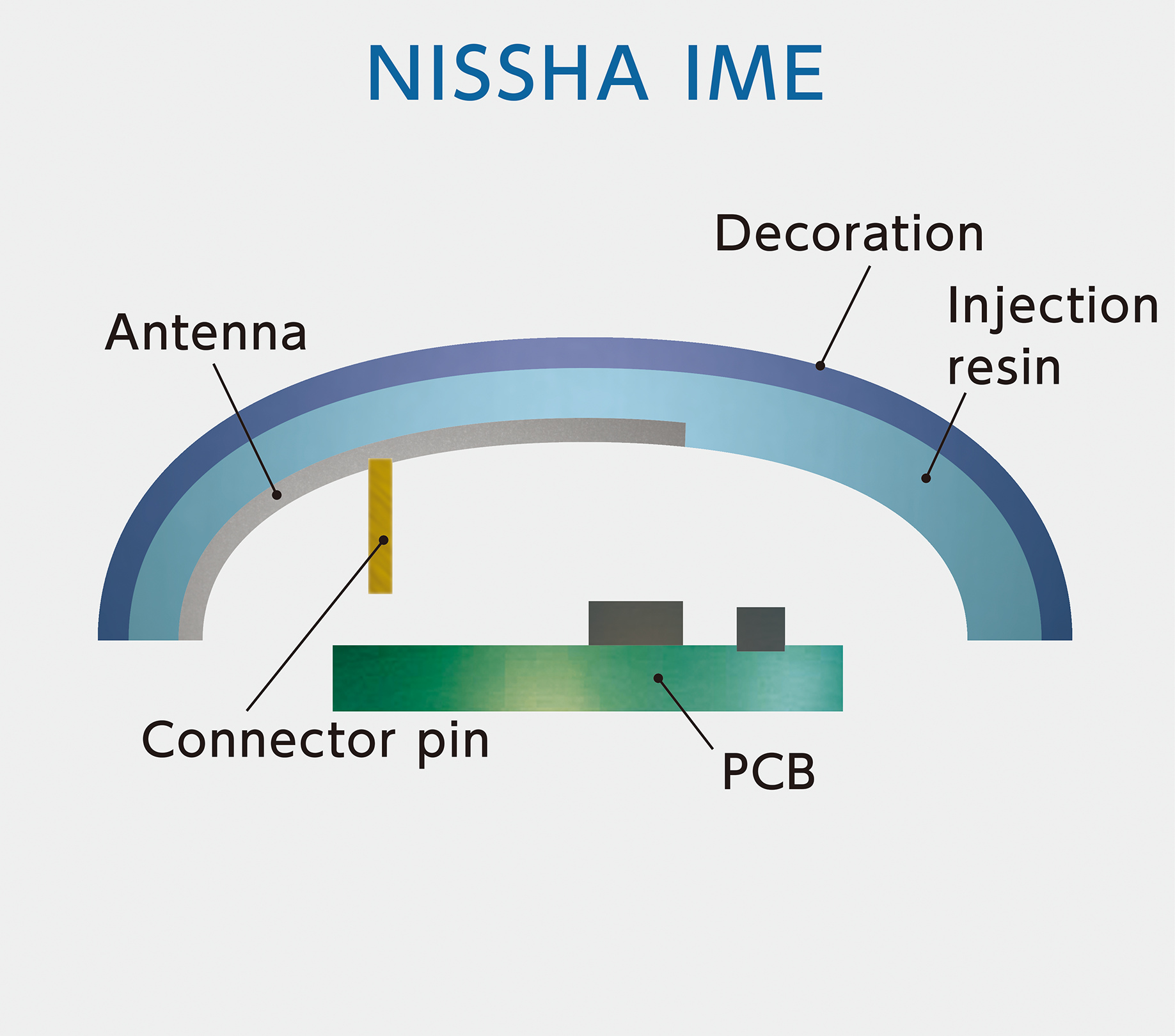 Integrating exterior and antenna parts contributes to make parts smaller.
Variety of CMF expression that can not be achieved by painting is possible by Nissha decoration IMD technology.
The antenna sensitivity can be improved by placing near the surface of the product.
Simple and easy connection to PCB by a choice from either PIN or FPC.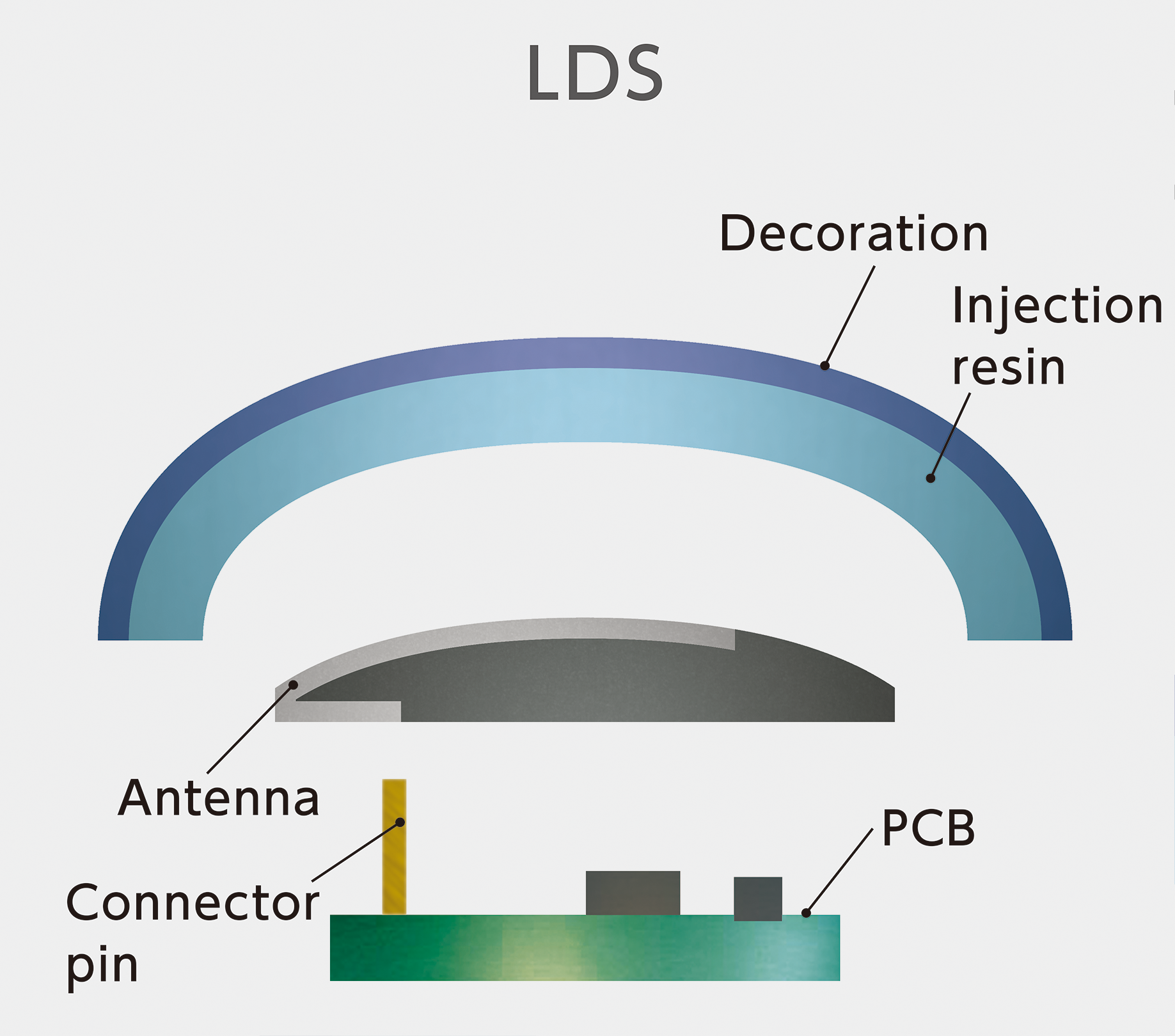 Assembly cost of exterior and antenna parts require connection construction and labor.
Antenna parts require expensive resin grade.
Method to connect PCB is limited to spring pin or soldering.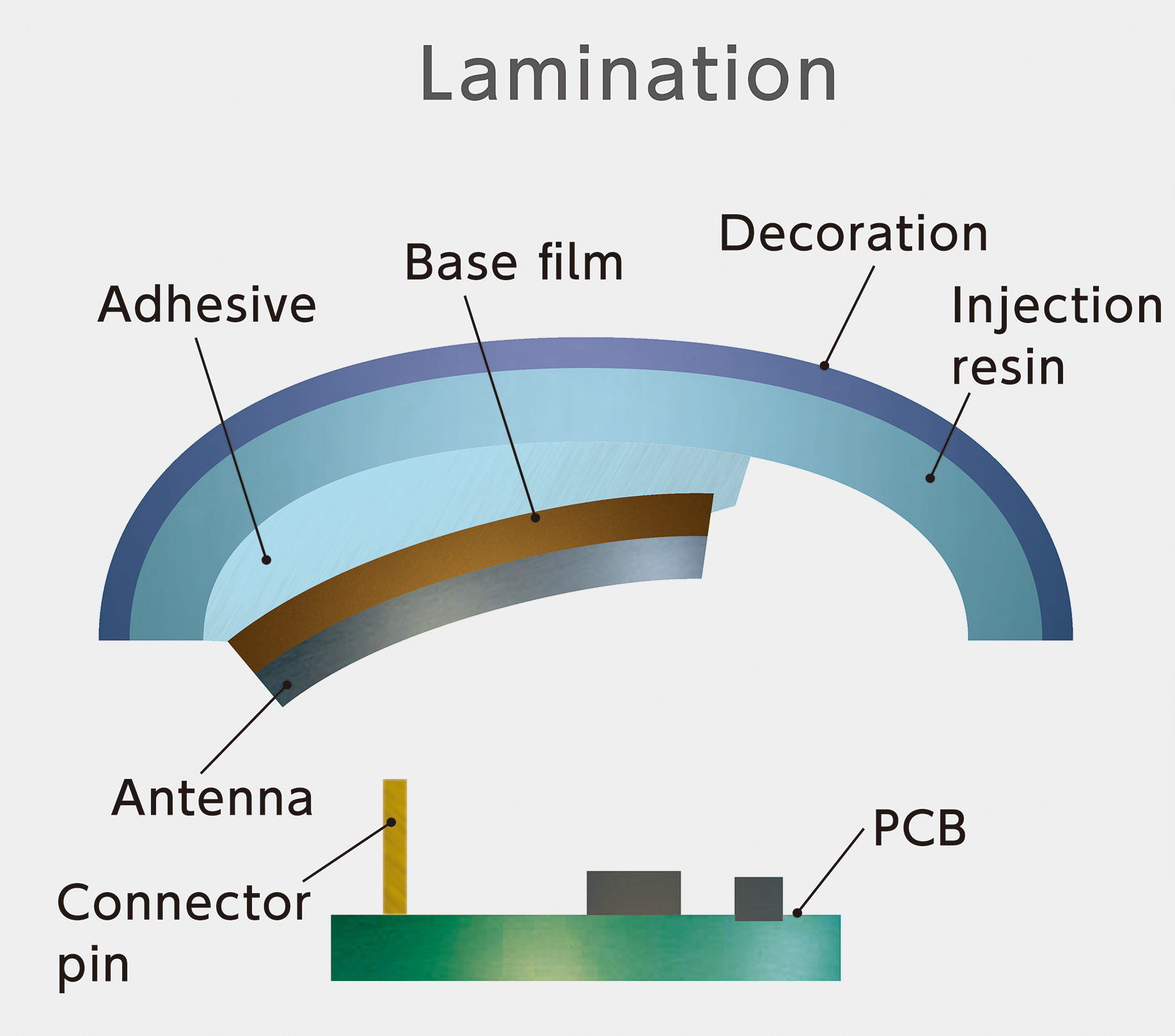 Adhesive lamination tend to cause delamination issue.
Impossible to laminate to a shape which can not apply pressure such as concave surface.
Total cost is increased due to low yield.
Residue pressure of assembly due to spring pin or FPC shape influence laminated antenna.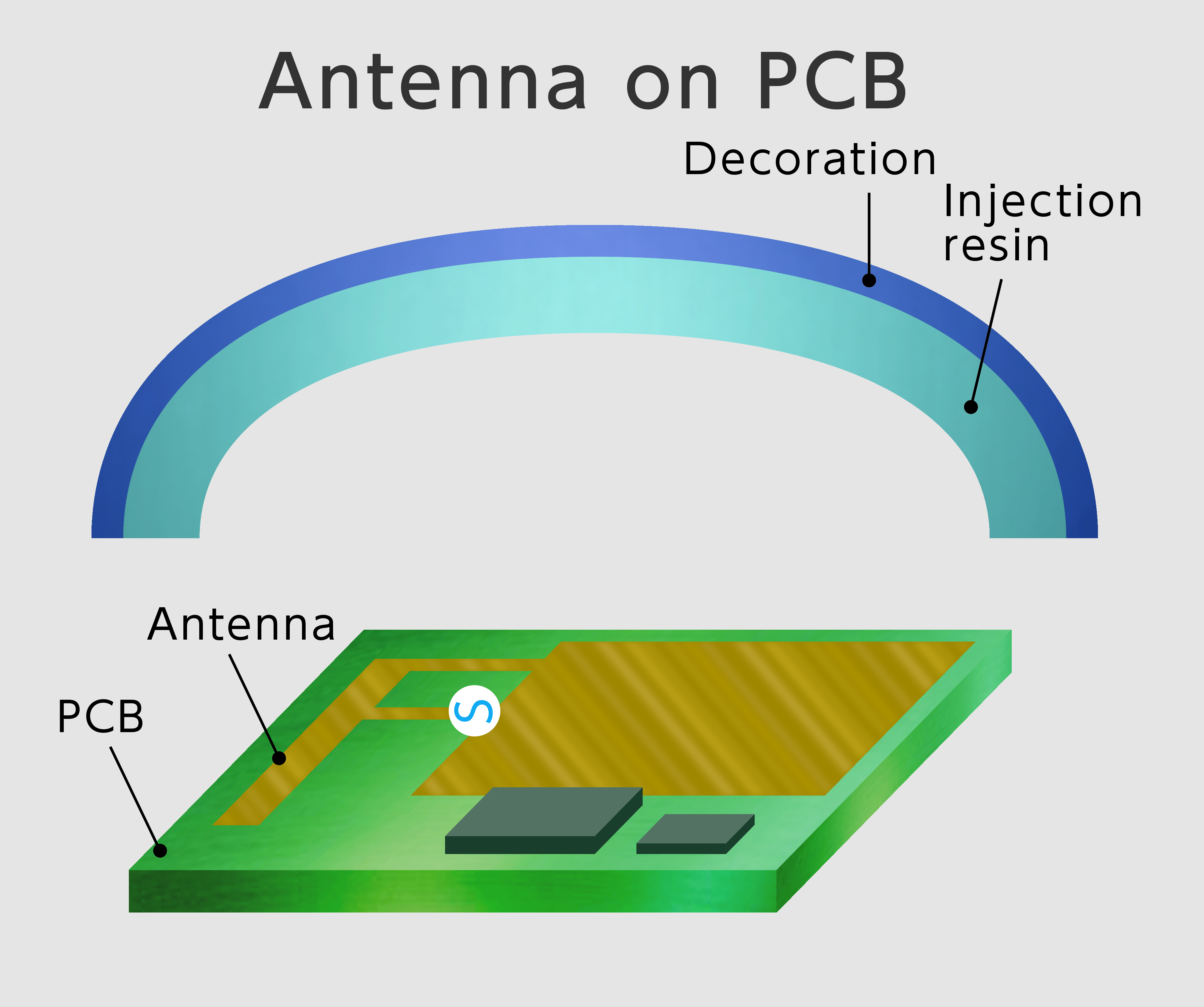 Space for arranging the antenna is required on PCB.
The closer the distance to the human body and metal structure affects the antenna characteristics.
Impact on antenna performance
Especially for electronic devices used near the human body, communication interruptions due to noise are likely to occur,
and improving antenna performance is an important issue.
Since NISSHA IME integrates the antenna into the product housing,
the distance from the human body to the antenna can be further increased,
contributing to the realization of better communication quality.
Effect of the human body on the radiation efficiency of the antenna
In NISSHA IME, by inserting the antenna into the housing,
the distance from the human body to the antenna can be further increased,
so it is possible to improve the radiation efficiency of the antenna.
NISSHA IME technology helps to achieve better communication quality.
Application example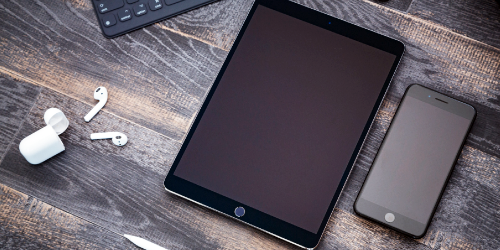 Mobile devices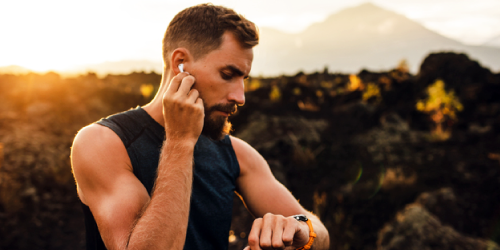 Wearables such as wireless earphones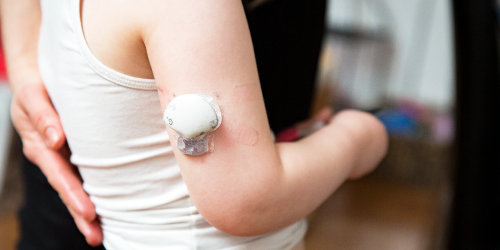 Medical devices