Detect H2 just after
powering on

Quick start up
Quick response speed

Detect without being
interfered by other gases

High selectivity

Maintenance-free

High durability
& maintenance-free
Our sensors provide the safety and relief
for fuel cell applications
Nissha FIS's catalytic combustion type hydrogen sensors are the world's first sensors, which were installed in actual fuel cell vehicles for the detection of hydrogen gas.Hydrogen technology contributes to the safety and prevention of global warming.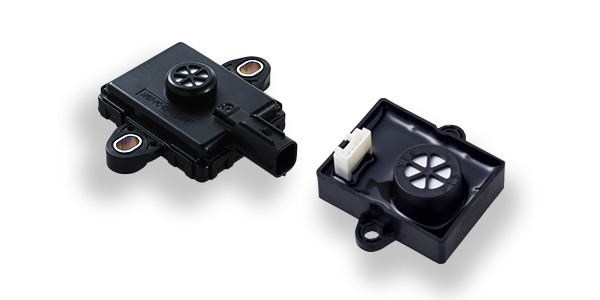 Catalytic combustion type sensors
with high durability and quick response speed
Our hydrogen sensors are catalytic combustion type.
General catalytic combustion type sensors has a housing that covers heater with inorganic material (career), which contains catalytic that detects hydrogen. We developed a catalytic combustion type hydrogen sensor with a unique design, which is different from general sensors.
Our sensors achieved "quick start-up, response speed & high durability, against siloxane poisoning, ".
Catalytic combustion type sensors with our original design !!
Features
Quick start up & response
Start up time in 1 sec. after power-on and response speed within 2 sec. have been achieved. In case a hydrogen leak occures during parking, there is a possibility of explosion when the battery is turned on. To avoid this danger, hydrogen leak must be detected within 2 sec. after ignition switch gets powered on. Nissha FIS's hydrogen sensors start response within 2 sec. and satisfy the requirements from automobile industries.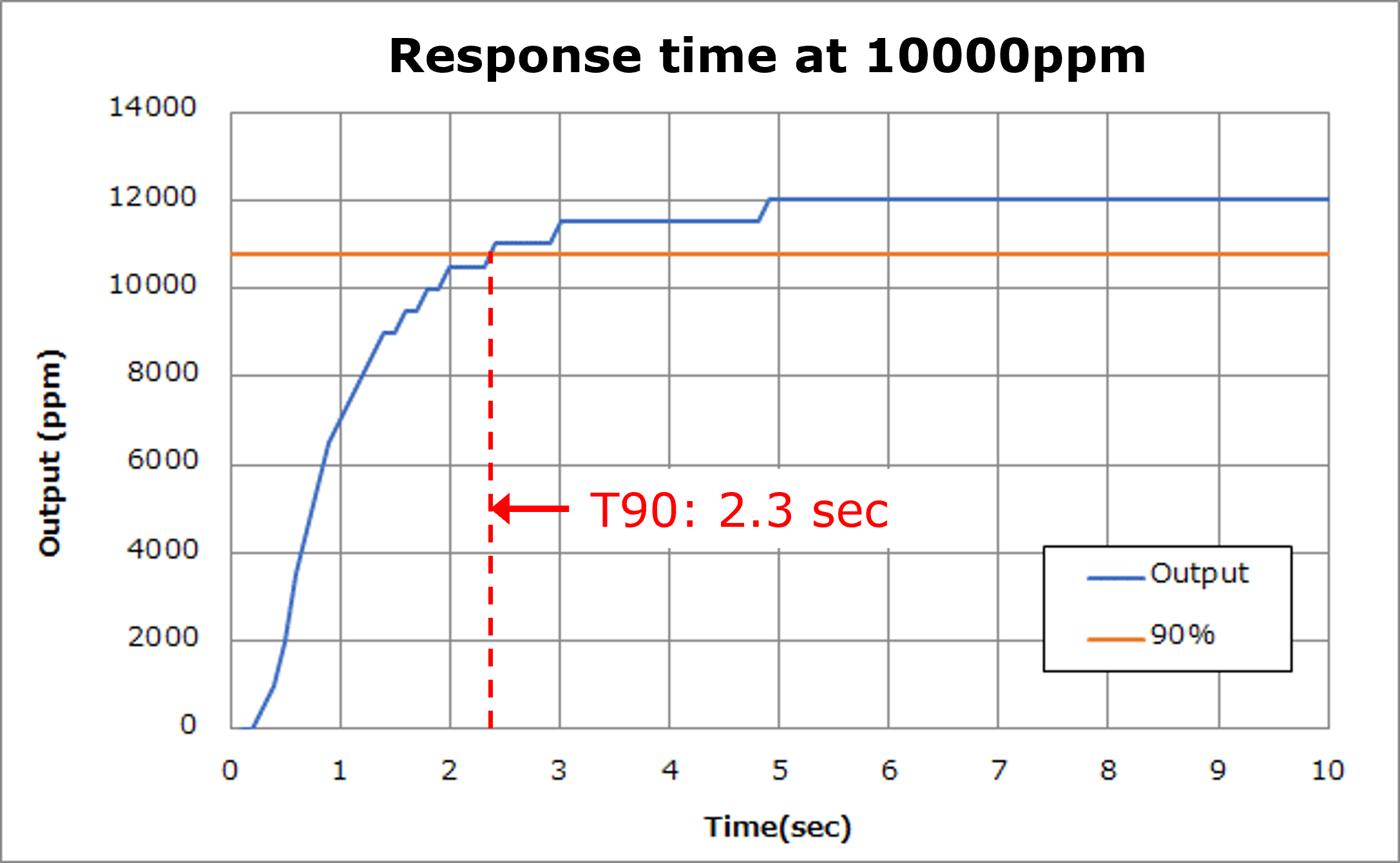 High selectivity
We provide the sensors that excel in gas sensitivity and no occurance of mis-detecting other gases.
Our hydrogen sensors show stable performance, and are not influenced by other gases (ethanol, methane, etc.) that could be generated in an operating environment.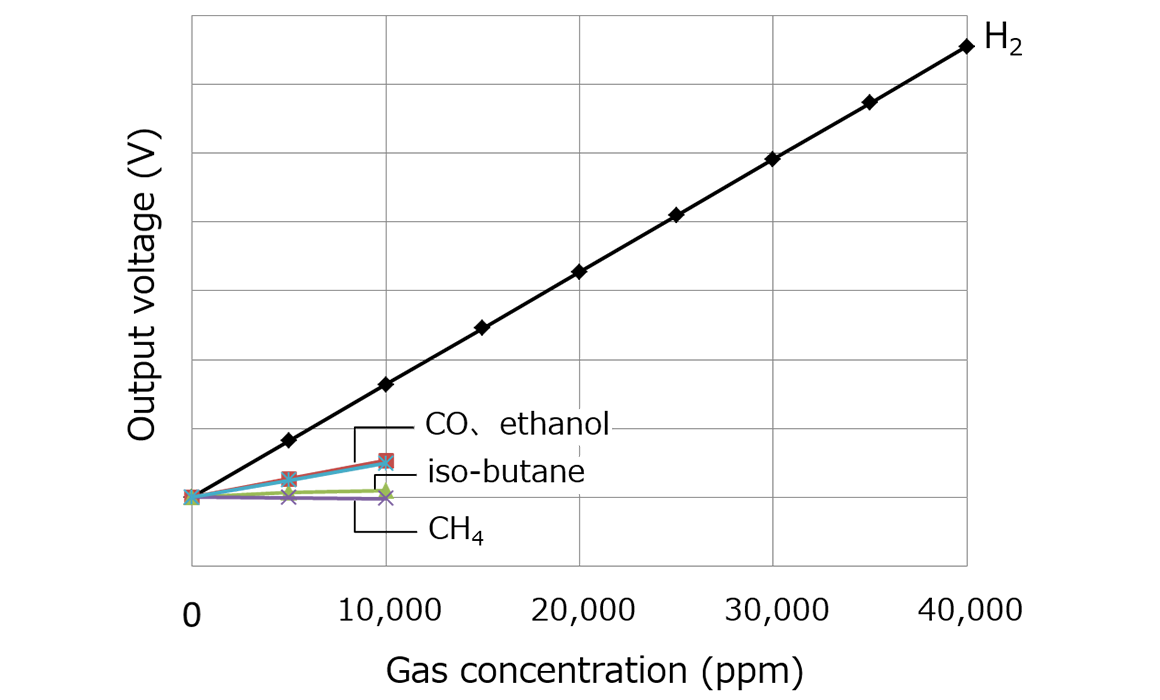 High durability that satisfies the strict in-vehicle requirements & maintenance-free
Our sensors realize the stability that clears various in-vehicle standards.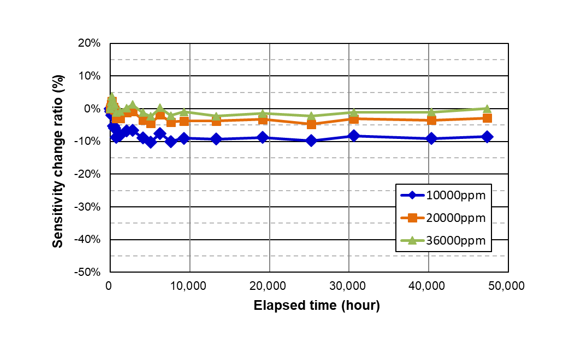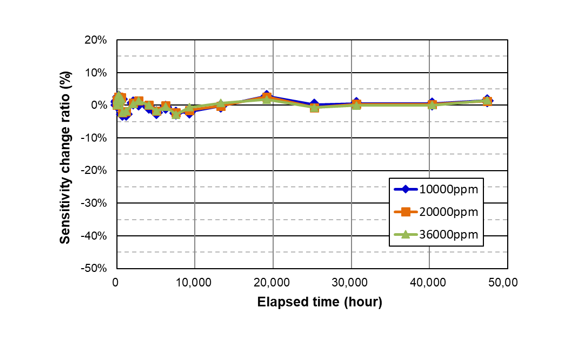 Abundant experience as OEM manufacturer
for FCV and power storage application
Passenger cars

We provide hydrogen sensors that are compatible with CAN (Controller Area Network).12V hydrogen sensor is suitable for passenger cars. Our sensors have been used by TOYOTA (Mirai), Daimler, Mercedes-Benz etc.

Buses and trucks

We provide 24V hydrogen sensor for large-sized motor vehicles. FIS have provided our sensors to Chinese bus manufacturers.

Motorcycles and scooters

We provide 5V hydrogen sensors for motorcycles and scooters.

Residential & industrial power storage devices

We supply 5V hydrogen sensors for residential power storage devices and industrial purposes such as forklifts.Voltage output is analog. We also provide detectors with connectors.
Variety of our products
Hydrogen sensor (catalytic combustion type)
Category
Part No.
Spec.
Passenger cars
FH2-HY04
PWM OUTPUT, 12V
FH2-HY05
CAN OUTPUT, 12V
Buses & trucks
FH2-HY06
CAN OUTPUT, 24V
Motorcycles, scooters
residential & industrial
power storage devices
FH2-HY11
Analog output, 5V
FH2-HY11-HC
Analog output, 5V
Harness type(with connector cable)