Faithful Reproduction Down to the Beauty of the Original Material
Nissha IMD employs the spectrum of design expressions achieved by gravure printing to reproduce fabrics of different patterns and colors. With a special focus on the distinct texture of materials, like cotton and linen, we even recreate feels and appearances that weren't possible by conventional processes such as coating, silk printing, and pad printing. Used in combination with our dead front technology (Hidden Til Lit), we can realize interfaces with seamless fabric designs that blend in with the space according to your needs.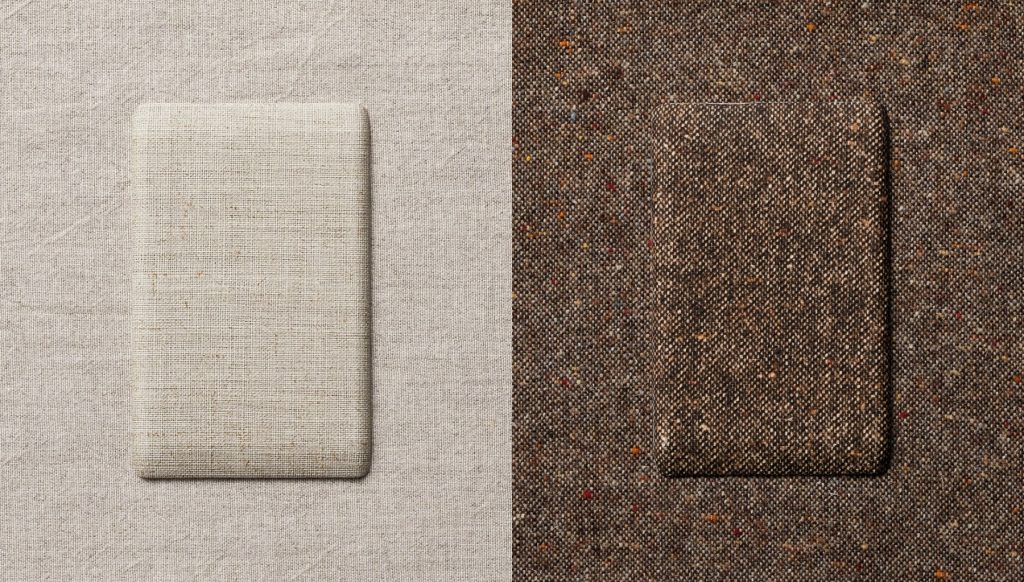 The addition of a hard coating can make the surface scratch resistant and easy to wipe, and prevent typical fabric problems like stains and pilling.
In this way, Nissha IMD recreates true-to-life textures for products that blend in with the living space and provide a better lifestyle experience.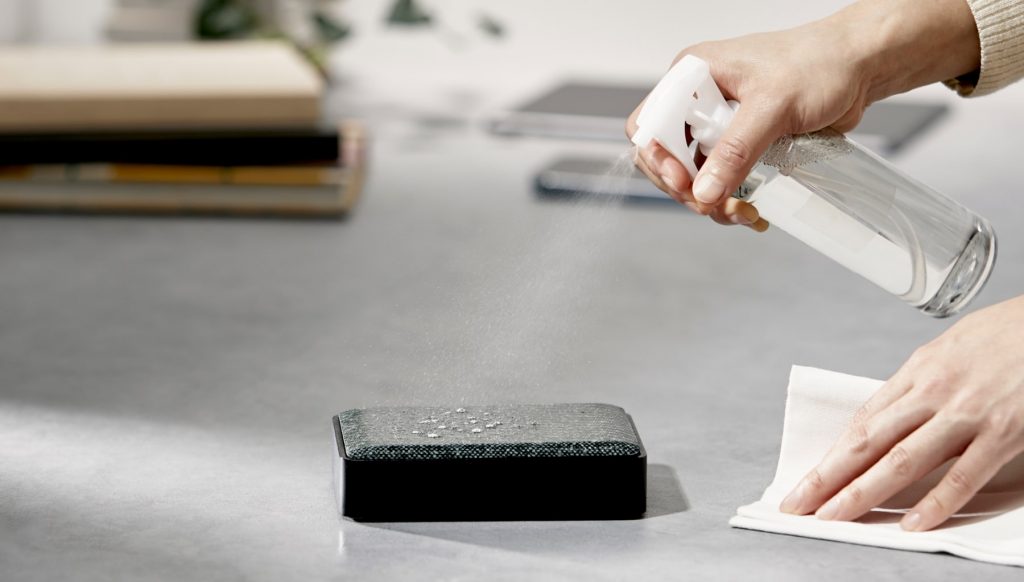 Nissha will provide two samples for you to evaluate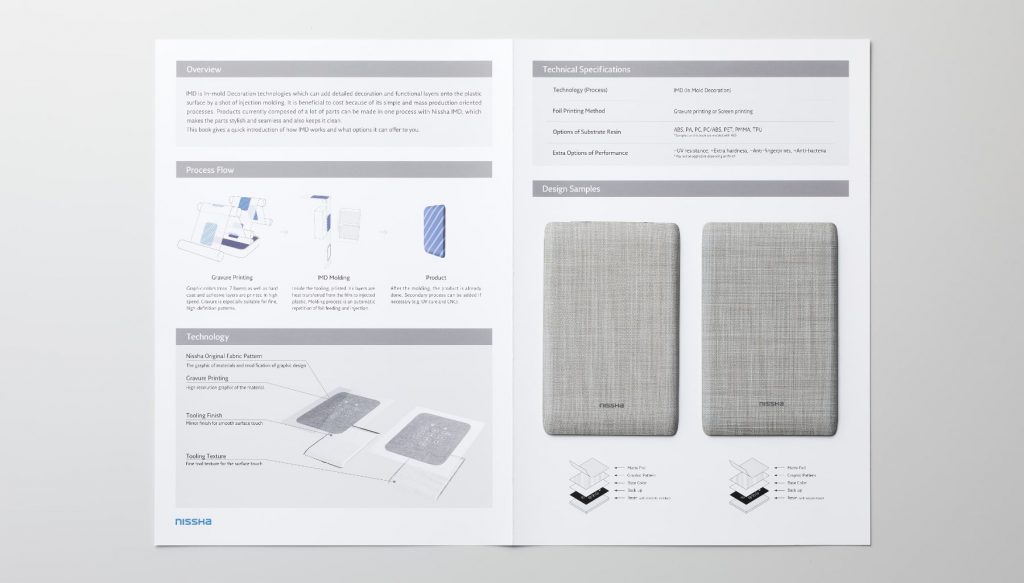 We offer two IMD samples combining fabric with dead front design. Sample one presents a high-accuracy fabric design only, and sample two is the same design with the embossed texture to express an even more realistic feel to the touch.
We invite you to handle the samples directly to experience our vivid fabric design with subtle irregularities mimicking the texture of real fabric.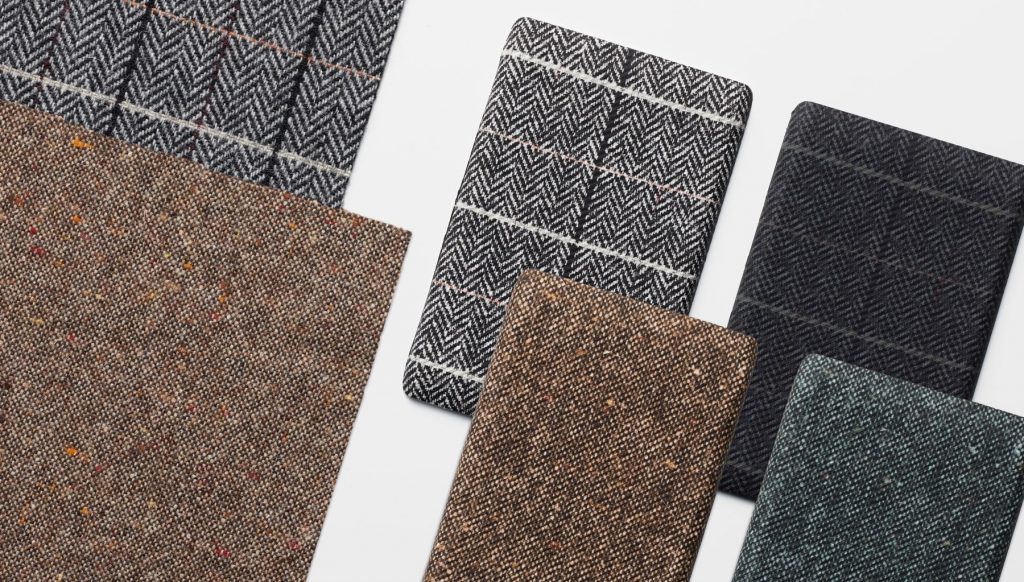 We have much flexibility in the appearance and texture to meet your design intent. If you are interested, please contact us via the inquiry form.
Warm, Relaxing Effects of Fabric Design
To meet the needs of your customers, it needs to not only be functional but also have a comforting, soothing, and relaxing design that blends in with the living space and provides a better lifestyle experience. This tendency stands out in products closely connected with our daily lives, such as interior fixtures and consumer electronics. A trend in recent years is product designs that blend in completely and seamlessly with the living space.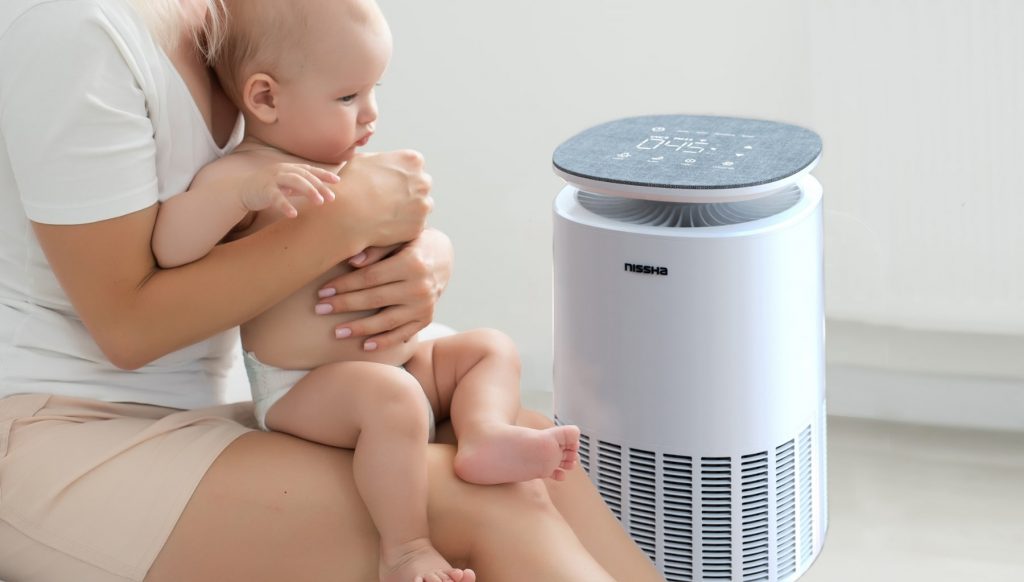 Air purifiers, for example, are quickly becoming a regular fixture in homes amid enhanced awareness toward air hygiene due to air pollution and COVID-19. Whereas functionality is the priority in health care facilities and public institutions, families look for designs that blend in with their living space. Consumers interests extend beyond the shape to include a unique tactile experience based on the idea that individual products such as furniture and consumer electronics should work together and make up a coordinated space.
To date, Nissha has worked not only to understand the requirements of our customers across the globe, but also to identify their fundamental challenges and provide comprehensive solutions. We hope to continue addressing each of your various concerns.