The expanding field of design
We also offer proposals for product design and UI/UX as well as CMF.
This is made possible thanks to Nissha's broad core technologies. Before our department was created, there were departments that specialized in decorative molding and in using sensors, and from around 2000 we have been supplying display panels and touch sensors for PDAs* and smartphones. As these display panels and sensors began to be widely used in home appliances, we have received more and more requests with the theme of seamless design and operational functionality, with the aim of blending control panels with the overall product. We are now able to offer prototyped models even as we deepen our understanding of UI/UX as a design department. Our track record here forms the foundations of our current skills.
*PDA stands for Personal Digital Assistant, referring to information devices for individuals. They are able to show schedules, contacts, manage tasks, and serve as notepads, all in a palm-sized device. Some famous examples are Palm Inc.'s Palm and Sharp's Zaurus.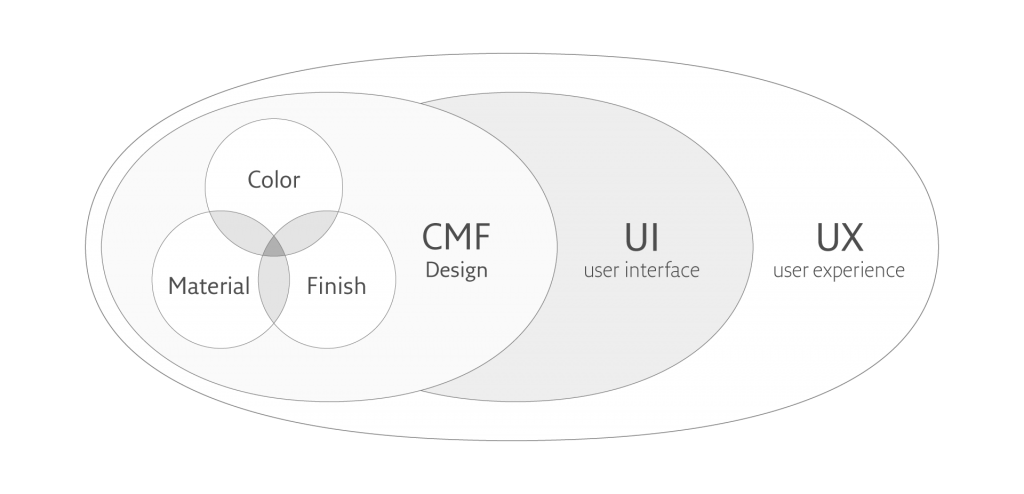 This current case started with a request from the in-house development department to see if we could make the value of the technologies we have more apparent. Nissha has a technology called IME that can integrate not just sensors, but LEDs, antennae and other electrical functions in films which it then insert-molds into complex three-dimensional shapes or small parts. The company needed presentation materials that would make this technology easily understood by our customers.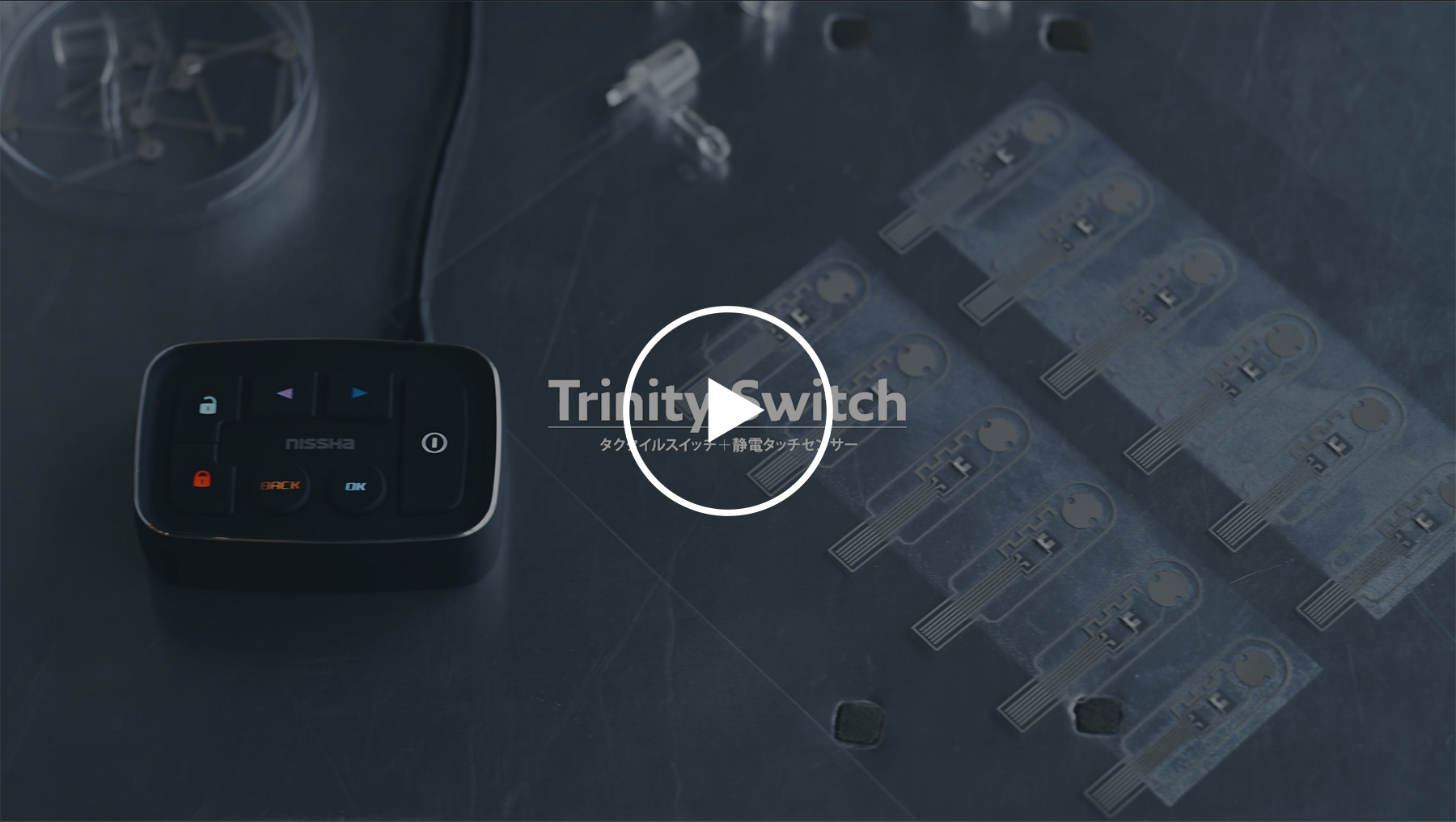 When we got this request, the Design Team sensed the potential for IME technology to simplify the operation of existing devices, and at the same time, felt it was important to show what sort of user-friendliness we could offer in various situations, as well as the thoughts of the developers that went into achieving this.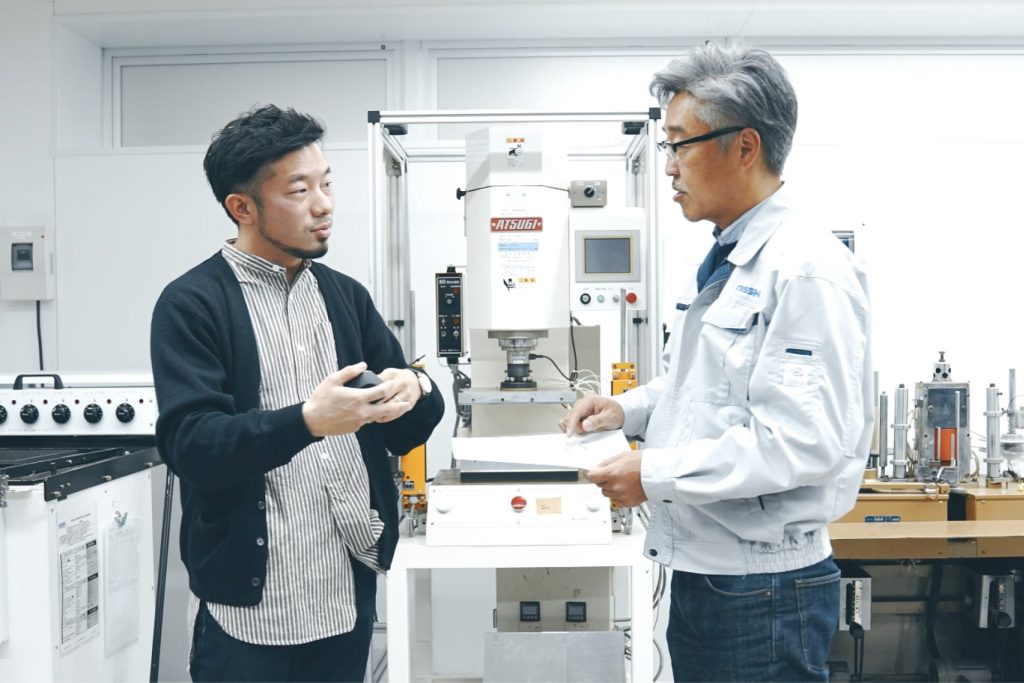 We decided that using a video to achieve this was the best approach, so we started creating one with the help and understanding of the development department.
The video features two key people discussing a fictional product concept called "Trinity Switch" from the background to its development to usage scenarios in various markets and even future developments.
Nissha is not a switch manufacturer, and the Trinity Switch is just a fictional product, and will never be mass-produced. The important thing is what kind of feedback we can get from our customers regarding the concept movie we created through this design process.
Our process for creating this video started by verbalizing a hypothesis based on the results of case studies and follow-up research focused on the "relationship between people and technology" extracted from a Nissha Trend Vision report. By using sketch images as a prototyping method, we created a story that could be easily understood. The demonstration device formed the basis for the technical value of the video and was envisaged as being utilized as an experience tool for our customers. The interesting part is how this series of actions will be perceived in terms of Nissha's stance towards solving the problems our customers face.
The creation of this video was made possible thanks to the creative direction of Eikoh Tanaka, representative of Qe to Hare, a company that has produced numerous conceptual and clear videos, and the photography by NF8, a group company of Nissha that provides photography.
Eikoh TANAKA
Eikoh Tanaka is a visual artist, born in Kyoto. Completed MFA degree from Kyoto City University of Arts. He formed artist collective "Antenna" in 2002, and has been participating and got prizes in various exhibitions and film festivals Internationally. After experienced as a lecturer at several art universities, he established and be a director of "Antenna Media", a non-profit organization for cultural activities. As a visual artist, photographer, video director, creative director, and project organizer, he practices various creations interdisciplinary. Recent exhibitions : Ourself inside Myself (Nagi Museum Of Contemporary Art, Okayama, 2014), International Video Art Festival Magmart VII (Casoria Contemporary Art Museum, Italy, 2013), Power, Where Does the Beauty Lie (SOMA, Seoul, 2012), Japan Media Arts Festival "PARADE" (Hong Kong, 2012), Roppongi Art Night 2012 (Tokyo, 2012). Recent works: Video Installation Biennale Architettura 2018 | 16th International Architecture Exhibition "FREESPACE" / Exhibition Advisory LIXIL GALLERY "Protecting = Creating the Sacred Island of Omishima" / Produced 2 architecture videos Roppongi Hills and Mori Art Museum 15th Anniversary Exhibition "Japan in Architecture"