True-to-Life Wood Grain Designs with IMD
Nissha IMD employs gravure printing to realize a spectrum of design expressions. For wood grain designs, we first scan cross sections of natural wood to obtain image data of real wood grain patterns, and then our CMF designers process pattern details such as color, width, thickness, and length to create original designs.
As a feature of CMF design, we can take wood grains of different patterns and colors, mix and match them to produce an array of original wood grains, and create expressions which have very unique appearances and aesthetics.
If you want to develop a design based on the scanned natural wood grain as is, create a bespoke wood grain pattern, or use only a specific wood grain pattern, of course we can meet individual requirements too.
With the IMD process, only the ink is transferred to the plastic resin surface during the molding process. The ink on the surface is very thin, and by creating very fine emboss patterns on the mold, we can transfer these subtle irregularities onto the plastic surface to reproduce an even more true-to-life texture— like that of real wood.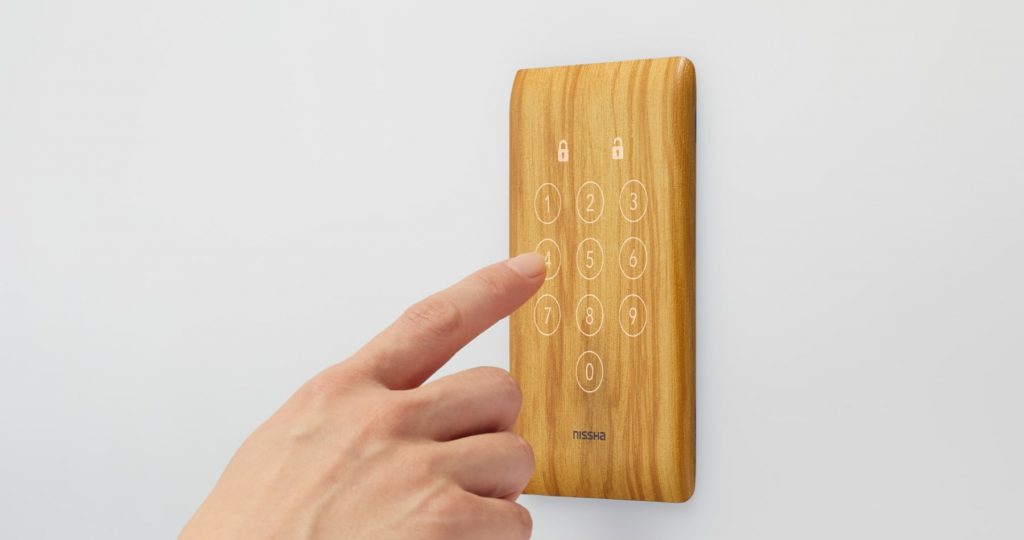 Used in combination with the wood grain design, our dead front technology (commonly referred to as "Hidden Til Lit") ensures a comfortable sense of distance between people and information to create spatial balance and harmony.
At Nissha, we define this added value created by dead front technology as "mutech", and we are set to release a line of products under the label "mutech décor".
Sample Items to See, Touch, and Feel
We offer samples of Nissha IMD combining wood grain design with dead front technology. Two sample items are available: olive and original wood grain.
Are you curious to see wood grain designs that blend in seamlessly with the living space, and feel textures close to that of real wood?
Then we invite you to handle the samples directly, and with your own eyes and hands, experience our designs balancing wood grain patterns and colors with subtle irregularities mimicking the texture of real wood.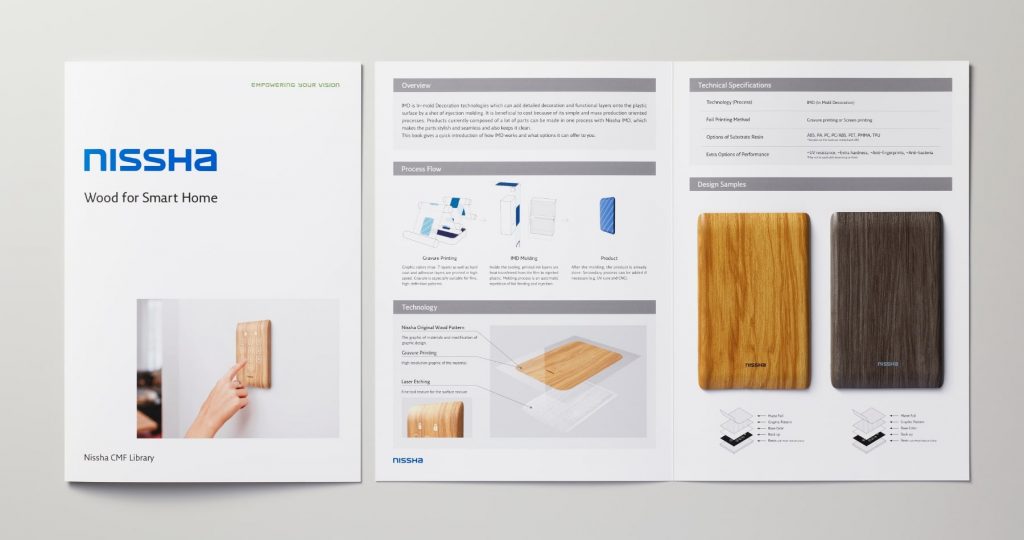 We are capable of meeting your design expression requirements. Please contact us via the inquiry form.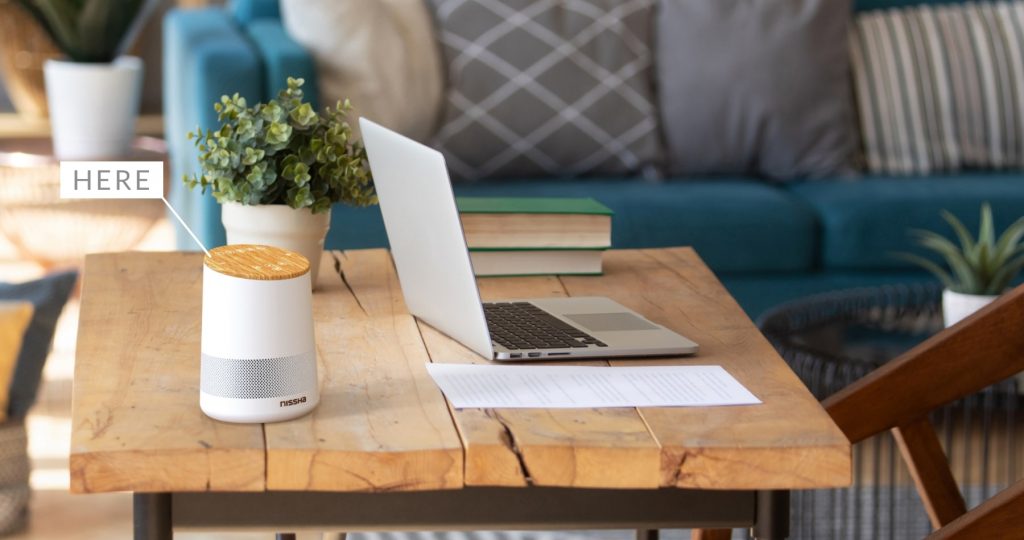 Rising Need for Comfortable Living Spaces
Our inspiration for the wood grain designs was the changing needs of the past several years.
The COVID-19 pandemic and global crisis has fueled the need for comfortable living spaces. The indoor environment where people spend much of their time is required to be ever more soothing, calming, relaxing, and reassuring. And the need for comfortable homes is expected to keep on rising for the foreseeable future.

As our lifestyles call for simple, comfortable spaces, the product-related needs of end users are shifting to stylish, seamless designs with minimal informational noise, as we discussed in the previous column.

This tendency stands out particularly in products closely connected with our daily lives, such as interior fixtures and Internet of Things-enabled consumer electronics. A recent trend in the electronics market is product designs that blend in with the living space.

The strong lifestyle preferences mean that more people are selecting products according to their own sense of aesthetics and values, and seeking to coordinate individual products, including interior fixtures and consumer electronics, toward creating spatial balance and harmony.
Their awareness and interest are directed not only to external appearances but also to surface color and brightness, and even to irregularities, textures, and the feel of touch.

In order to meet these advanced needs of end users, manufacturers are taking a step beyond developing products that blend in with the living space, and endeavoring for design expressions with even more true-to-life textures like those of the real materials. At Nissha, we believe this trend is set to grow even stronger, and we are prepared to offer designs that accurately express wood grains, fabrics, and other universal materials and timeless favorites that blend in with the living space.