New decoration process for a sustainable society
Films for automotive exterior
New production method for the era of sustainability | Decorative films for the exterior
Environmental-friendly decorative films
As society rapidly moves towards sustainability, including reducing CO2 emissions, the mobility industry is also showing rapid changes such as the spread of electric vehicles.
In current automotive production the painting processes (including drying) emit higher levels of CO2, and so placing with environmentally friendly alternatives is drawing market attention.
One alternative method is decorative films for the exterior.

Nissha value proposition

(Film Insert Molding)


Our decorative film technology allows graphic patterns (including function) on the part surface through an in-molding process. This process is simplified compared to conventional paint and chrome plating, resulting in less environmental impact.
In addition, it allows a wide range of graphic patterns and designs, that cannot be achieved with paint and chrome plating alone, to include functions like back-lighting or heating.
No drying process
for film insert molding is required unlike for paint or chrome plating.
No top coating process is required
after forming, because of surface properties of the film.
Applications Targeted such as
Bumpers, grilles, and pillars.
Nissha has a long history of decorative film solutions for global automotive interior décor parts, such as door trims, consoles, and display covers. We now extended our know-how to the exterior décor market.
Process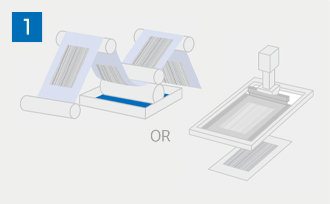 Printing
For IML films, both gravure printing and silk-screen printing processes are available in Nissha. We select the best way according to the design specifications and production volume.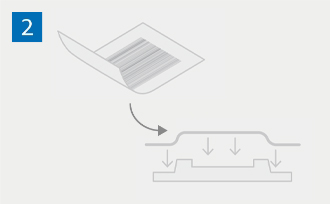 Molding
The films are inserted into the mold and formed through high heat or pressure.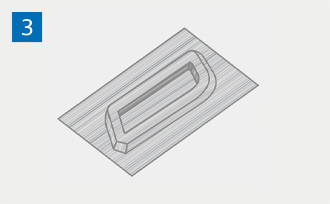 Trimming
We trim the film surroundings with a die-cutter or laser.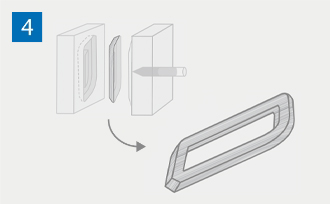 IML molding
The formed IML films are inserted into the injection mold tool to form a heat bond with the resin.
After injection molding the decorative parts are complete.
Our film printing factory with sustainable friendly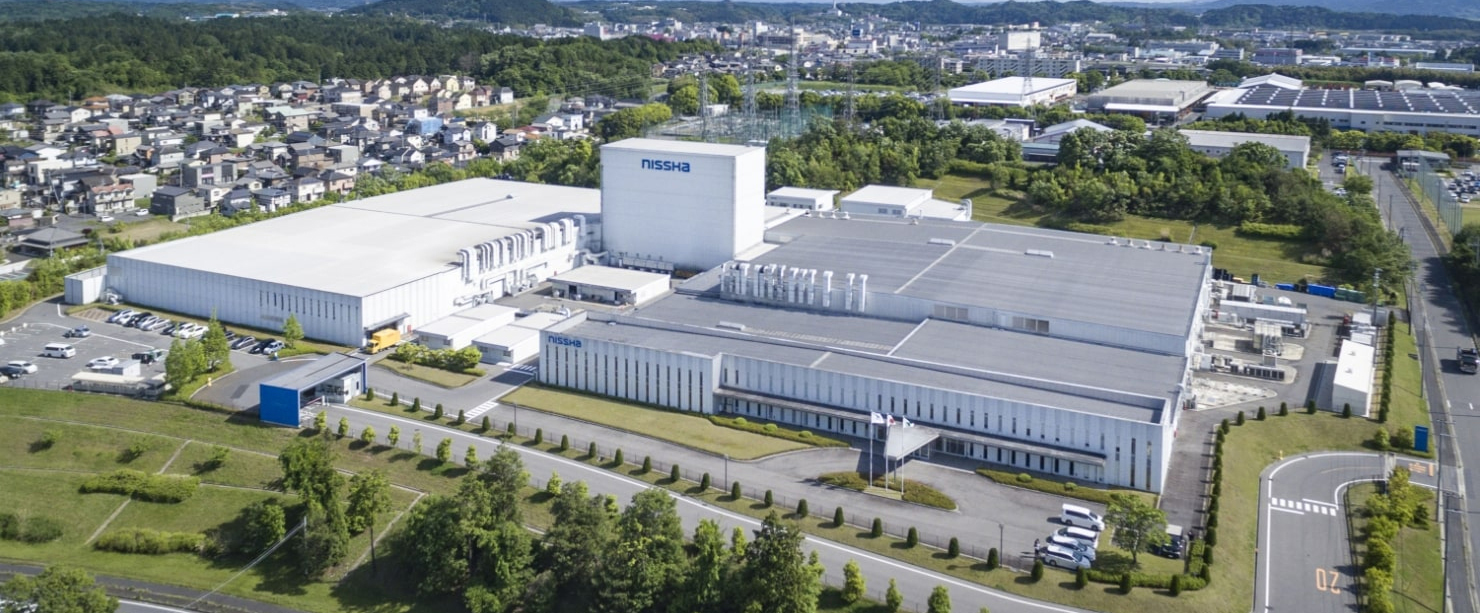 CO2 reduction initiatives
*by use of renewable energy
Looking towards achieving carbon neutrality by 2050, Nissha aims to reduce its total CO2 emissions by 30% (compared with 2020) by 2030. Our printing factory for decorative film in Japan switched to using entirely renewable energy as of January 2022. This has enabled approx. 28% reduction in CO2 emissions per product area.
Parts for proposal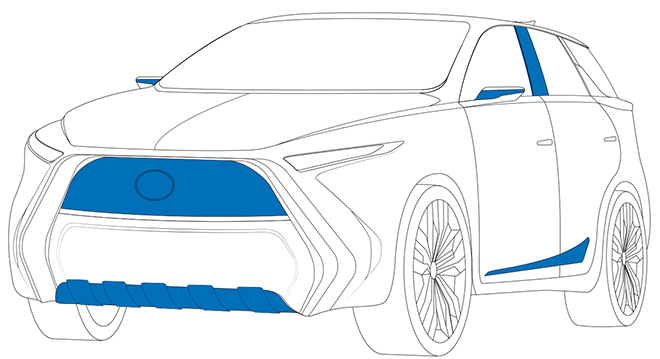 *Allows designs that are unable to achieve by paint.

Geometrical

Hairline

Carbon fiber patterns
Film structure and features


– High resistance for chipping, weather, and chemicals.
– Allows a wide range of designs through printed decorations.
– Superior workability, flexible to complex curved surface geometries.
* Polypropylene and TPO resin are suitable
Business models with supply chain
Film roll delivery
Film roll delivery is possible for those who mold it in house
Molded parts delivery
We can supply molded parts from Nissha's global factories.
We can process molding at your preferred location worldwide.
Additional options
Nissha's exterior films allow us to provide multi functions such as lighting or heating, and enable higher quality designs based on experience with interior color and pattern designs.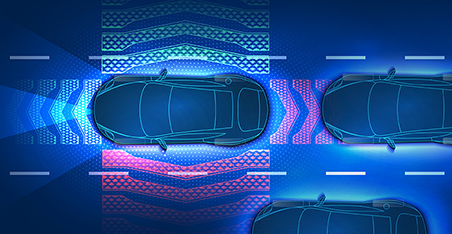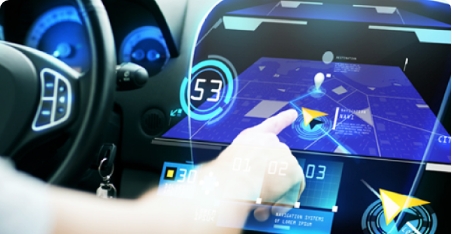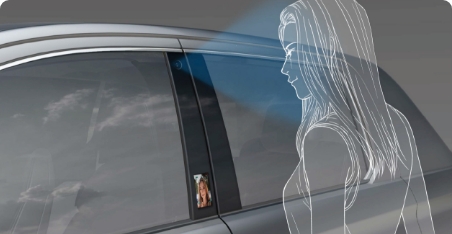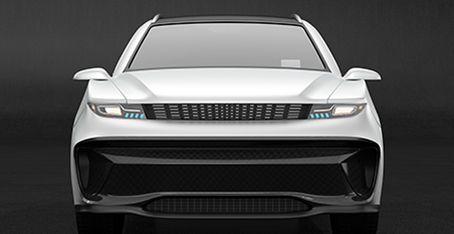 Hidden-lit design
(dead front)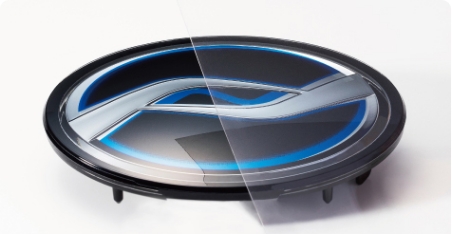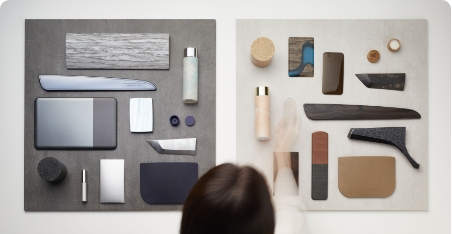 Molding plants by regions


Nissha has molding bases around the world, allowing production to provide parts near our customer.