About "mutech"
Nissha "mutech" is a product concept that helps create comfortable spaces by controlling excess information or "noise" from an interface combining Nissha's industrial design expression and technology innovation.
We offer a range of Nissha products in the pursuit of comfortable pleasant spaces balancing decoration (CMF), function and form, proposed as "mutech décor".

Clearly positioned surface information can be viewed and controlled through touch function while remaining part of the background ambiance. This interface trend is emerging from home appliances to car interiors and many other applications. Nissha Hidden series, such as "HiddenDisplay", "HiddenIcon", "HiddenGraphic", and "Hidden Til Lit", embodies the mutech décor products worldview.
We already notice car interior trends changing towards the inevitable autonomous driving needs and are actively working on new programs globally where our customers recognize Nissha mutech advantages.
Of course, it may be some years away, but the concept that car interiors will become our new living, office and family rooms with all that goes with these surroundings, being able to simply watch the world go by is a real prospect. 

Our aim is to listen to our customers' expectations and understand the pace of change from mechanical buttons and multiple touch screens to balance our mutech décor products and help facilitate a more comfortable hidden until needed ambience.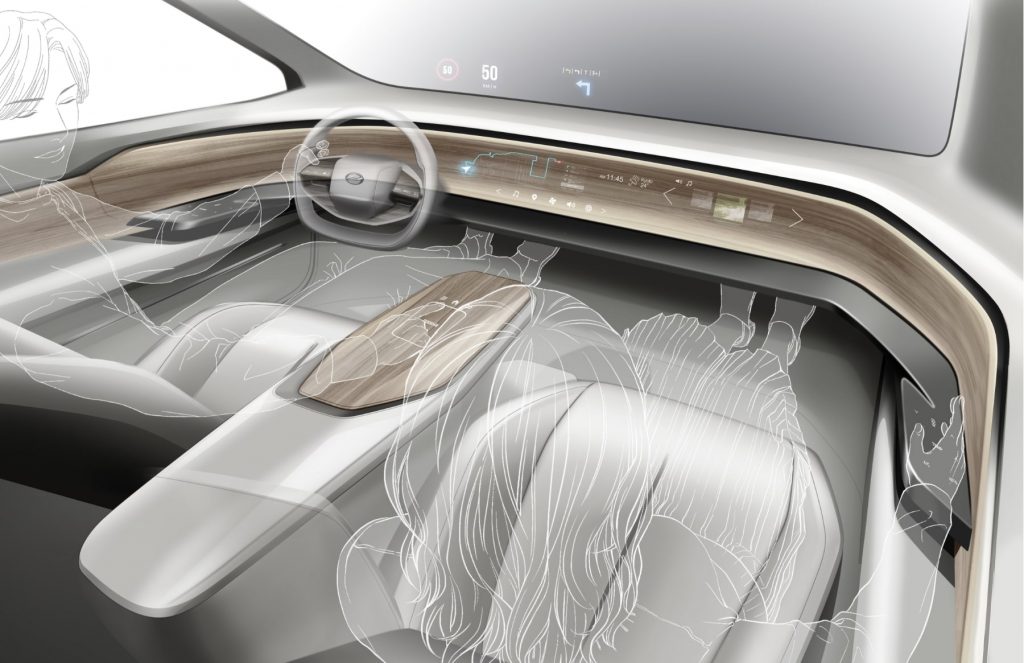 We take our inspiration from new and future modern environmentally friendly homes, offices, hotels or wherever information "clutter" is avoided. The emphasis on ease, comfort, convenience, relaxation and spiritual well-being are the drivers to match users' needs at the time – whether it be for work or play. 
Behind this is user-focused space creation.
Our ambition is to provide a beautiful, comfortable hands-on experience for global users
"mutech décor" products balance both high-precision decorative printing and operational display functionality to embody the concept of "mutech".
These products draw on our core knowledge of printing dating back to 1929 when our founder aspired to a print quality other companies could not match. From those early days of prominent art catalogs, the company progressed to the early development of next level touch sensors.

Nissha carries out trends research and creates "Trend Vision" reports based on people's values and new behaviors following the changes in social conditions and technological progress. In an era of major change, we strive to be sensitive with an ethic to quickly respond to our customers' needs from the aspects of both design and technology.