Lamination processing
Laminates multiple film elements and functional films. Various types of film materials can be attached.
Lamination process
Roll to Roll lamination
Roll films are laminated together.


Sheet-to-Roll lamination (under development)
Laminate single sheet film to roll film. This is a unique technology of NISSHA.


Sheet-to-Sheet lamination
Laminates single-wafer films.


Outline cutting
Die cutting and laser cutting support punching into individual pieces.
* Laser cutting is a technology under development.
Processing with punching position accuracy of ± 150um is possible.
We have a proven track record in punching difficult-to-handle film substrates such as COP.
In addition, half cut is also supported.
FPC bonding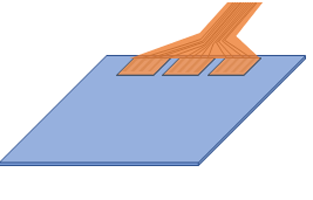 One side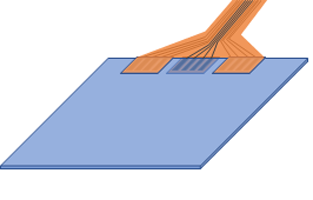 Both sides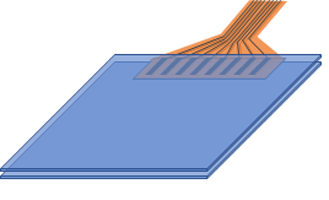 Upper and lower film sandwich
This is the process of bonding FPC on film element. Since FPC bonding is performed at the same time as electrical inspection, a high yield is achieved.
Single-sided, double-sided, sandwiching between films, and special FPC bonding are also available.
Lamination with housing / functional parts
It can be bonded to polarizing plates, shielding materials, LCD modules, etc., and also to the housing on which film elements are mounted.
In addition to bonding with flat plates such as glass and plastic sheet materials, it also supports bonding with special parts such as curved cover parts and large plastic molded products.