Standard specifications
Please consult us about the patterning and post-processing of other materials from the inquiry form.
ITO / Cu thin film patterning
High-precision wiring processing with Line / Space = 10 / 10µm, double-sided processing, and large area are available.
Photo etching processing flow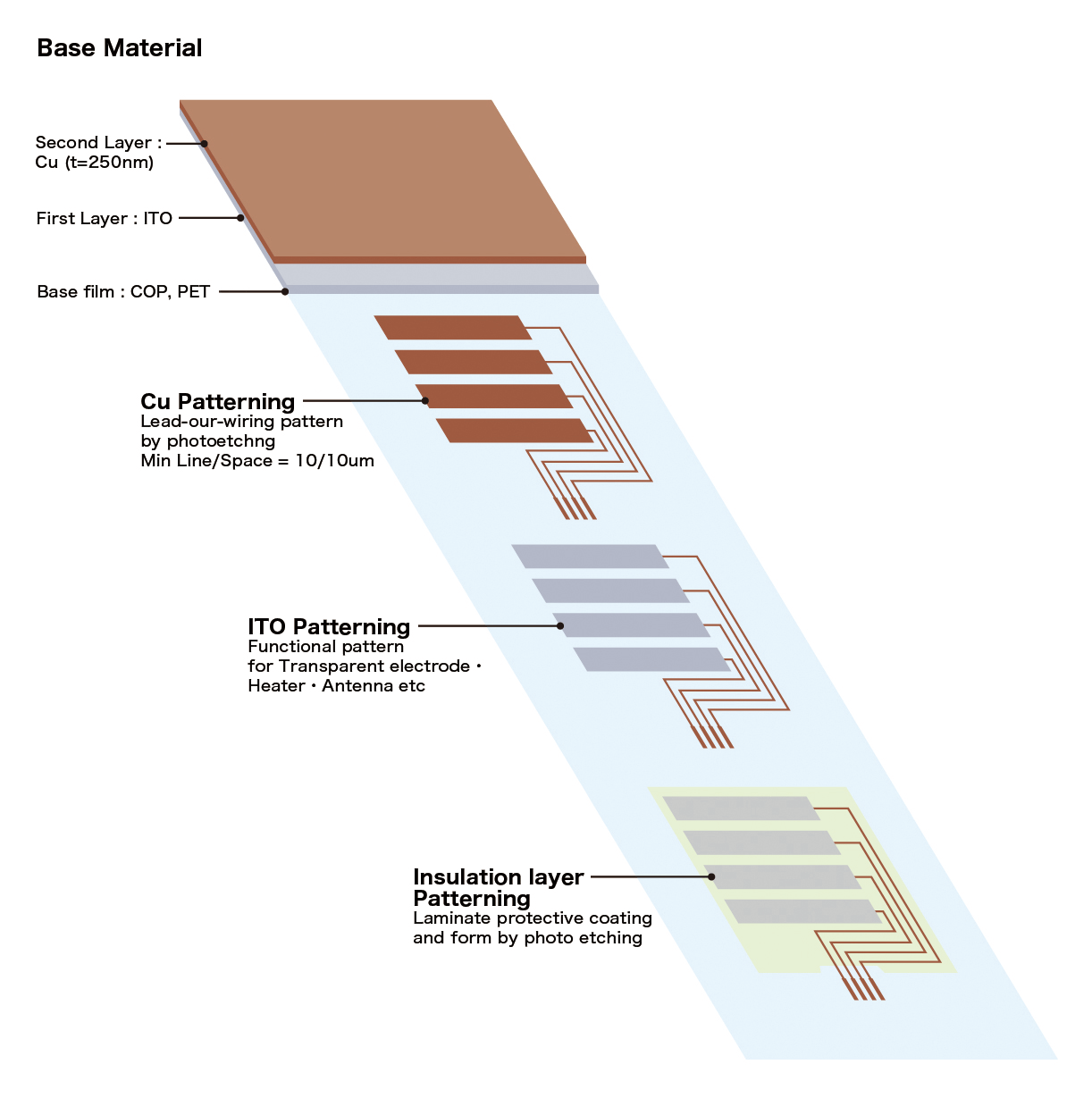 Double-sided patterning
It can be processed on both sides of the film, not just one side. Alignment with an accuracy of 10um or less is achieved.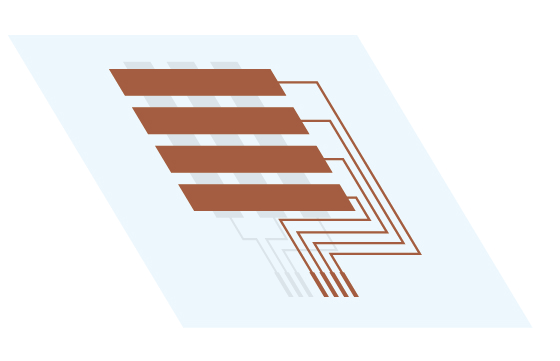 Handling large areas
Cu alloy thin film patterning
We can also pattern copper alloy thin films used for strain gauges.